Kwikstage Scaffolding Products
Kwikstage Scaffolding Packages
3 mtr Standing Height (5 mtr reach height) Aluminium Scaffold Packages
3 mtr Standing Height (5 mtr reach height) Aluminium Scaffold Packages
4 mtr Standing Height (6 mtr reach height) Aluminium Scaffold Packages
Aluminium Mobile Towers
SNAPPY/FOLDABLE TOWER
1.9m - 2.2m Mobile Tower (Standing Height)
2.3m - 2.6m Mobile Tower (Standing Height)
2.7m - 3.0m Mobile Tower (Standing Height)
3.1m - 3.4m Mobile Tower (Standing Height)
3.5m - 3.8m Mobile Tower (Standing Height)
3.9m - 4.2m Mobile Tower (Standing Height)
4.3m - 4.6m Mobile Tower (Standing Height)
4.7m - 5.0m Mobile Tower (Standing Height)
5.1m - 5.4m Mobile Tower (Standing Height)
5.5m - 5.8m Mobile Tower (Standing Height)
5.9m - 6.2m Mobile Tower (Standing Height)
6.3m - 6.6m Mobile Tower (Standing Height)
Acrow Props & Accessories
Used Scaffolding
Tools & Accessories
Aluminium Spandeck Walkways Platform
Retractable Loading Bay Platforms
Aluminium Erector Scaffold Ladder

Featured Scaffold Products

Welcome to Turbo Scaffolding
Are you looking to buy scaffolding for your business? Turbo Scaffold has the largest range of commercial Scaffold for sale across Australia.
Turbo Scaffolding Sydney has been supplying the building, construction and similar industries light and heavy duty scaffolding for over 20 years. Starting our journey in Sydney as small scaffold suppliers, we have since grown to incorporate 5 warehouses in 5 states of Australia, as well as expanding into the overseas market. Our Sydney warehouse sits on a little over 1 acre and houses steel scaffold and accessories suitable for every build. We have a diverse and wide range of scaffold products including:
Heavy duty Kwikstage scaffolding
Cup lock scaffolding
Scaffold planks
Scaffold jacks
Scaffold fittings
Scaffold accessories such as aluminum stairs, tubes and towers.
The team at Turbo are always on the lookout for innovative ideas that will keep your work site safe and your workers on the job. Our scaffold manufacturers are bringing in new products every year that we believe your business will benefit from, not only making things safer, but also cutting down the time it takes to erect and strip your scaffold job.
As a reputable scaffolding company, Turbo Scaffolding can help you source and buy steel scaffolding in Sydney, Melbourne, Perth and Brisbane giving you a local scaffold supplier, no matter where you're located across Australia.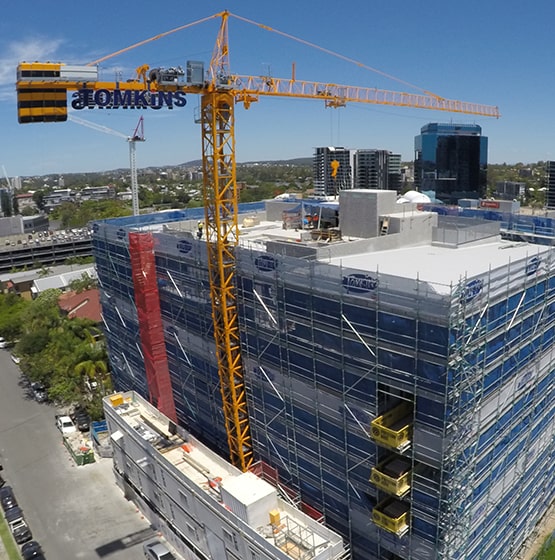 Turbo's steel scaffolding is synonymous quality and reliability and some of our clients have completed commercial jobs with our range of commercial scaffolding meeting the highest standards in safety and load ratings in Australia. Our supply chain delivers special castings, fasteners, drop-forged items, CNC machined components and all types of fabricated items. All our supplies are available in different types of surface finish options, such as painted, electroplated and hot dip galvanized.
Our products are highly sought by those looking to buy heavy duty scaffolding, or simply looking for steel scaffolding for sale around the country to complete a build. Our Scaffold systems are a popular choice for industries such as mining, housing, or military. We are the first choice for scaffold sales in Sydney and the go to for most builders when they're looking to buy scaffold.
We employ a full Customer Service team so you're always up to date with new product ranges, deliveries and industry news. We employ best practice on social media and like to make sure our clients are informed ahead of time about upcoming events and trends that affect our industry. Our factories are efficient, safe and reliable to supply scaffold systems with accredited quality management such as:-
Approval from AS/NZS, BS, DIN, and EN standards too.
We are trusted supplier of scaffold in Sydney with over 20 years of collective experience so you can be guaranteed the right product first time to ensure on time delivery to your clients. So if you're in the market and are looking for scaffold for sale from a reputable scaffolding company operating in Sydney, Perth, Melbourne and Brisbane come and see the team at Turbo.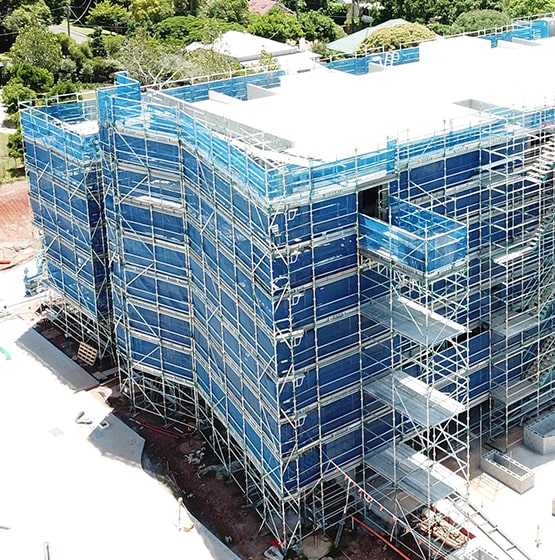 Quick Enquiry
Send us the following details & we will send you quote shortly.
Speak to a qualified scaffolder near you
Australia
Sydney:
4 Britton Street, Smithfield NSW 2164
Melbourne:
4 Newton Drive, Somerton VIC 3062
Brisbane:
32 Macbarry Place, Rocklea QLD 4106
Perth:
27 Lionel Street, Naval Base WA 6165
UAE
Abu Dhabi:
38, mezzanine floor, al hilal bank bldg,
Hamdan street, Abu dhabi, UAE