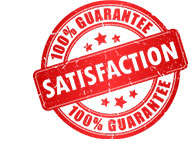 Turbo Scaffolding is a brand synonymous with quality, simplicity and reliability. You know that when you buy a Turbo Scaffold product you are investing in high quality scaffolding products you can trust. Being one of the largest Steel scaffolding suppliers in Australia you can rely on Turbo Scaffold to exceed your scaffolding needs and offer the right scaffold requirements for your site.
There are so many types, sizes and scaffolding systems on the market to choose from. It can be a difficult decision to choose the right option for you and your business. To make things simple we have developed a buying guide below to help you make the right decision and the right choice when it comes to scaffolding, ladders and mobile towers.
To Buy Or Not To Buy?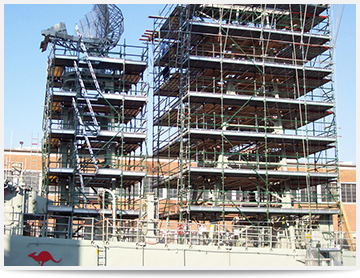 It may seem more cost effective at first to lease the scaffolding and to use. You may save money in the short term but if you are leasing scaffolding regularly you should look into purchasing your own scaffolding.
By investing in a new scaffolding system you can actually add to your business offering and add value to your clients. By amitising the cost of purchase of your scaffolding system you can also claw back your initial investment so it doesn't hit your bottom line and cash flow as hard.
Buy choosing a high quality Scaffolding system you will also get many years wear and tear from the parts which will also keep its value when its time to resell.
Aside from the obvious longer term cost savings you will also have peace of mind, which is priceless. Particularly if you are a larger builder or working in the burgeoning mining industry you need to know the history of your scaffolding and also rely on the product itself. Do all the Tubes and fittings meet Australian standards compliance? Can you trust the scaffolding you are using is safe for your business and more importantly your employees and contractors?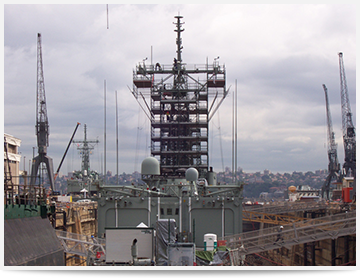 Which System Is Best For Me And My Business?
Medium to large businesses or working in the mines the Kwikstage Scaffold System is the perfect choice. Why? you may ask. Well Kwikstage has a simple, practical modular system which means that you can add to the scaffolding as your business grows and extra projects come on board. The KwikStage locking system also makes your team much more efficient by saving substantial time in erection and dismantling. The design and quality materials used mean that you can get your scaffolding job completed quickly, efficiently and more importantly safely before moving onto the next job.
The hard wearing galvanized steel keeps your scaffolding in perfect condition for years and is also protected from the elements and harsh weather conditions such as extreme heat, dust, humidity and rain, making this finish the perfect choice for the any industry.
Turbo Scaffolding products can also be painted to any colour you like keeping large scaffolding systems and sets accounted for and separated for each job you use. This also stops tubes and fittings, steps and ladders going missing or unaccounted for at the end of the job, which is a common pain when it comes to larger worksites and projects.
If you are a smaller business or builder then the option of aluminium stairs, ladders and mobile towers are the perfect entry point to scaffolding systems. These items are affordable, hardwearing and light enough to transport easily from job to job. The Kwikstage scaffold system can also be purchased in smaller, simple sets to be transported in a van or trailer. Perfect for work at height, brickwork such as repointing and roof/chimney work.
How Much Will It Cost Me?
Purchasing scaffolding will mean an initial outlay of money, however through efficiency of jobs and added value to your customers in no time your Turbo Scaffolding System will have paid for itself many times over.
Think of Turbo Scaffolding system as an investment not a purchase.
Trust Your Scaffolding. Invest In Your Business.
Buy from

Turbo Scaffolding
Call Turbo Scaffolding now to speak to one of our approachable, friendly team who can learn more about your business and work with you to find the right scaffolding solution for you and your business.

Ask for a Quote or Call Today !