With an estimated 396 Cranes dotting Sydney's Skyline it's no wonder that Construction is big Business. There are more Construction Companies being formed every year and with the population set to continue its growth year on year there is no sign it will slow down anytime soon.
As most Construction projects are now designed with state of the art Computer programs a Building Company can easily see what kind of formwork and how much they will need before the commence their project. This type of technology has made the worksite safer and much more efficient.
As Construction grows so does the need for solid and reliable Formwork. Scaffolding formwork is the backbone of any build and provides a safe and level working platform for the thousands of Construction Workers high off the ground.
Formwork comes in 2 main forms, that being Temporary and permanent structures. The most common formwork is the temporary supports built at the commencement of a build that support the structure until the building becomes self supporting. The use of formwork is especially critical when working with concrete. Formwork will form the basis of your concrete work and allow you the support and load bearing needed to ensure a safe worksite with minimal safety concerns.
Formwork has gone through many changes over the years and today it comes in both Aluminium for smaller jobs where access is tight, to steel for your high rise Construction where load bearing is much higher.
2 TYPES OF FORMWORK COMMONLY USED IN SYDNEY CONSTRUCTION IN H FRAMES AND V-SHORE FRAMEWORK.
1. STEEL H FRAMES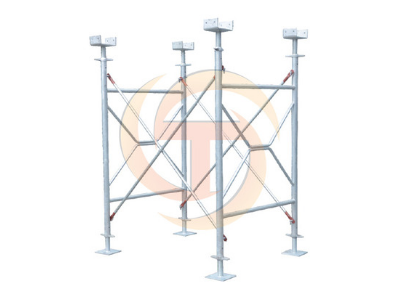 Steel H Frame formwork is utilised for many builds across the country and is commonly seen on Highrise sites and large construction projects. They are a strong, reliable temporary structure erected at the base of your scaffold to form an even base for your project. These temporary structures aid in levelling your build and providing you a base to move upwards.
2. V-SHOR FRAME SYSTEMS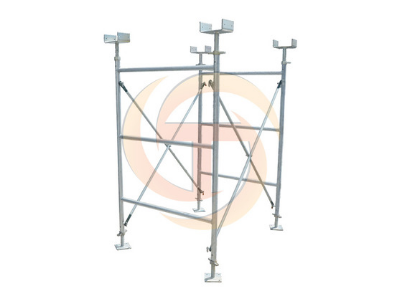 A V-Shor Frame System gives the builder a versatile and flexible frame design that consists of 3 main components: Frames, Braces and Adjustable bases. This compactly designed system makes for easy transport and storage.
Its flexible design allows the Engineer to increase or decrease frame grid positions relative to the concrete thickness that is to be supported.
V-Shor is capable of carrying up to 35.1kN per leg which make it the ideal framework for highway bridges and other projects where large concrete slabs must be moved into place.
Formwork is paramount in Construction and it cannot be substituted by technology. The better the formwork and the easier it is to work with the safer the Construction site and the more time efficient the project becomes.
Formwork provides excellent structural safety by producing solid and reliable structures.
NEED FORMWORK?
Turbo Scaffolding is specialist in all kinds of Formwork and we always have H Frame for sale and V shore for sale in our warehouses located across Australia.