Turbo Scaffolding is one of the leading scaffolding suppliers in Australia based in Sydney and Perth, and now is all set to inaugurate a new branch in Melbourne this June 2014. Turbo Scaffolding has huge warehouse facilities in Sydney, Perth and starting in Melbourne in June.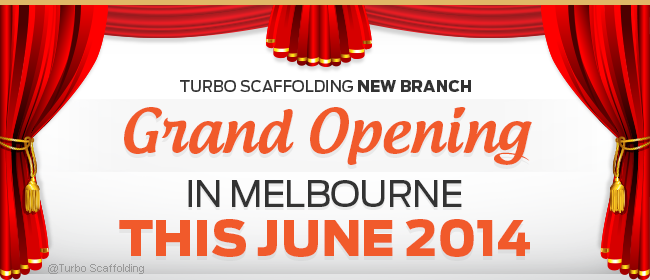 The scaffolding systems supplied by Turbo Scaffolding are widely used by housing, commercial and industrial projects as well as small to large mining projects. The vast range of scaffolding products supplied by Turbo Scaffold include Kwikstage modular scaffold, scaffold fittings, scaffold tubes, scaffold stairs and ladders, aluminium mobile towers, scaffold parts and tools, scaffold specials and Props and scaffold accessories. You can completely depend on Turbo Scaffolding for all your scaffold requirements for your site.
Turbo Scaffold's factories are competent, protected and dependable and supply scaffold systems with accredited quality management systems like "ISO 9001" and also it receives approval from "AS/NZS, BS, DIN, and EN standards too". Turbo Scaffold's complete product range complies with all Australian standards and technical specifications. Trust is synonymous with Turbo Scaffolding.


Moreover, Turbo Scaffolding has a supply chain that includes special castings, CNC machined components, fasteners, drop-forged items, and all kinds of fabricated items to support building projects. All our supplies are accessible in various types of surface finish choices, such as electroplated, painted as well as hot dip galvanized.
What's more, Turbo Scaffolding does quality verifications on each and every scaffold lot received from their manufacturers before it is delivered to the client's project site. Turbo Scaffolding walks that extra mile to ensure that all the scaffold system that are delivered, reaches in perfect condition and ready for use on client sites.
Undeniably, Turbo Scaffolding is swiftly becoming one of the preferred choices in the Australian scaffolding industry. Turbo Scaffolding is in the process of expansion and wants to carry on its success story and now is an opportune time for Turbo Scaffolding to inaugurate its new branch in Melbourne