Today, many types of scaffolding options are available such as a fixed scaffold, mobile scaffold, hanging scaffold and more, which can be utilised for the construction purpose. However, among all scaffolding options, mobile scaffolding has some unique features.
Mobile scaffolding is a type of scaffolding that serves a similar purpose as any other form of scaffolding, available with one added benefit and that is – mobile versions of scaffolding are capable of being moved with the help of wheels that are mounted to the bottom of each support poles.
MOBILE SCAFFOLD – GREAT FOR DIY, HANDYMEN OR TRADIES
Whether you are doing some DIY jobs around the house or making some slightly larger home improvements before selling or renting out your home, it's wise to be safe, secure and efficient when tackling the task at hand. A mobile scaffold really is a great investment and a key piece of equipment, which can be used for all sorts of building and DIY jobs.
For handymen, you can reach gutters and windows for painting, cleaning or replacing safely without wobbling on a ladder.
For tradies, a mobile scaffold can really improve your day-to-day job. A lightweight, yet sturdy mobile scaffold ensures that you can work safely at height, and by using a mobile scaffold, you can benefit from secure, easy lock assembly, sturdy platforms to work from and the mobility to move the scaffold wherever you need. By using a mobile scaffold, tradies and DIY enthusiasts alike can improve efficiency, perform precision finish and aids you to move quickly to the next job.
LET'S GLANCE OVER SOME KEY ADVANTAGES OF USING MOBILE SCAFFOLD FOR CONSTRUCTION PURPOSE: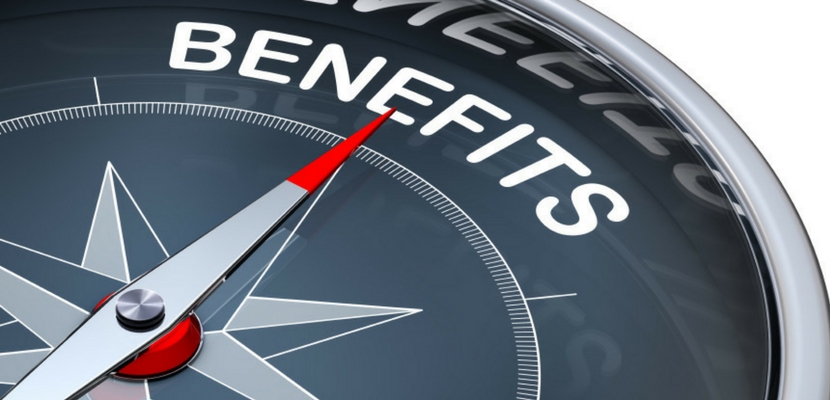 1. EASILY PORTABLE
The mobile scaffolds are known for their movable structure; they are easily movable from one place to another. With the help of wheels, the scaffold can be moved easily with a simple push or pull. However, you need to buy high-quality mobile scaffolding that comes with good features.
2. CONVENIENT AND HANDY
When compared to fixed scaffolding, mobile scaffolding is a more convenient and safer option to use for construction. It is your duty to assure the safety of the workers working on the scaffold. Using mobile scaffold is handy and safer for your workers. Moreover, the scaffold is guarded with a plank on the top of the tower, thus, there are fewer chances of falling down or hazardous mishap occurrences.
All the safety parts come with the scaffold; you just need to assemble them at the time of using it for the construction process.
3. ADEQUATELY SPACIOUS
What makes the workers feel stress-free so that they can work freely on the scaffold? Of course, the space that is available on the scaffold. With mobile scaffold, your workers can get plenty of space for standing and placing construction tools. The plank on the top of the scaffold tower is quite spacious that will help your workers to access the scaffold easily.
As more space is available on the scaffold, workers can easily keep their tools and other important things. Moreover, they can work more conveniently because of the large area they get.
4. LIGHTWEIGHT
Mainly scaffold structure is made out of sturdy yet light weighed materials such as aluminium pipes, which helps in keeping the entire weight of the scaffold light. Actually, a lightweight mobile scaffold is very easy to use and can be easily moved from one place to another.
Due to the lightweight feature, the aluminium mobile scaffold is one of the preferred choices for contractors, as this scaffold reduces the risk of hazard to the workers while working on them or moving them.
5. INCREASES THE PRODUCTIVITY OF THE WORKERS
The mobile scaffold has a spacious plank that is guarded by railings, which gives peace of mind to the workers from the fear of falling or inviting uncertain accidents. Due to mobile scaffold's safety features, it increases worker's concentration, which results in their improved productivity. Thus, the mobile scaffold has many benefits which ultimately results in increasing the productivity of the workers.
FINAL WORDS
Mobile scaffolds are easy, quick and safe to assemble and the kits are designed to collapse and store easily when not in use. Look for an Australian made mobile scaffold which gives you all the features, benefits, accessories and guarantees of safety and you will be rewarded with many years of reliability and usage.
Thus, when you're looking for a reliable scaffolding company in Sydney, Brisbane, Perth or Melbourne, Turbo Scaffolding is just a call away! Get in touch with Turbo Scaffolding on (02) 9725 5233 today and our experienced and friendly team would be delighted to assist you.