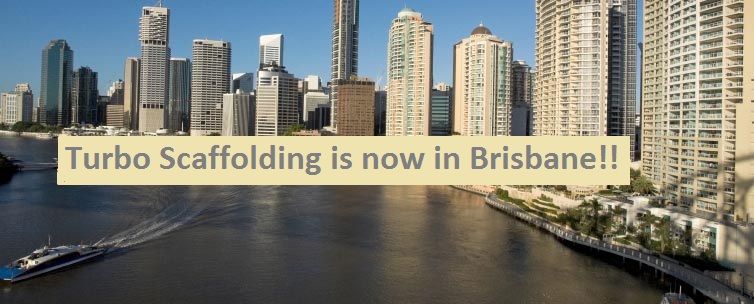 Turbo Scaffolding being one of the prominent scaffolding suppliers in Australia is headquartered in Sydney and has more than 20 years of industry experience. Recently, we have opened a new branch in Brisbane. That means, now we have warehouse facilities in Sydney, Perth, Melbourne and Brisbane respectively.
We may be new to Brisbane but are well known in other metropolitan cities of Australia!
Be it housing project or commercial and industrial projects or small to large mining projects, scaffold systems and accessories supplied by us are widely used all over Australia. We have a massive range of products that include scaffold stairs and ladders, Kwikstage modular and aluminium scaffold and accessories, scaffold fittings, tubes, parts and tools. No matter where you are located in Brisbane, we can assist you with regards to your scaffolding requirements for your project site.

Our full range of products adheres to all Australian standards and technical specifications. Our supply chain includes CNC machined components, fasteners, special castings, drop forged items and all kinds of fabricated items to support building projects. Our scaffold supplies are obtainable in diverse kinds of surface finish alternatives like electroplated, hot dip galvanized and painted.
All our factories including Brisbane's are resourceful, secure and reliable and supply systems that are certified by quality management systems like "ISO 9001" and received approval from "AS/NZS, BS, DIN and EN standards".
Before delivering the systems to client's project site, we carry out thorough quality verification on each and every scaffold lot that is received from the manufacturers. Furthermore, we make sure that all the delivered systems, reach the client sites in perfect condition that are ready for use.
There is no denying the fact that we are rapidly becoming one of the favourite choices in the Australian scaffolding industry. Our company is constantly growing, which has resulted in the opening of our new branch in Brisbane for supplying high-quality scaffolding products.
Where are we located in Brisbane?
Turbo Scaffolding Pty Ltd
111, Railway Avenue, Strathpine, QLD – 4500
You can also get in touch with our Brisbane office through phone 0418 484 443.